Welcome
The SALT Block Foundation (SBF) is responsible for overseeing the operation of the SALT Block and provides the lion's share of the occupancy costs for the residents of the SALT Block: Catawba Science Center, Hickory Choral Society, Hickory Museum of Art, United Arts Council and Western Piedmont Symphony.
The beauty of this arrangement is that the Foundation funds the vast majority of generic building issues - things like utilities, building & grounds maintenance, capital replacement, building management, and security - leaving the resident organizations free to do what they do best: providing the wonderful programs, exhibits, and activities that enhance our area's quality of life. Learn more about the SALT Block Foundation and how it supports the residents of the SALT Block : View Video
Affordable event, party and meeting spaces are also available on the SALT Block. More information here.
Use the links below to purchase tickets for upcoming events and to learn more:
SALT Stories: Celebrating 100 years of the Arts & Science Center
The SALT Block Foundation proudly presents SALT Stories, a journal that encapsulates a century of creativity, innovation, and human connection through captivating narratives highlighting the transformation from its inception as Claremont High School to its present-day glory.
Watch the first story in a series that will continue throughout the year here.
HICKORY MUSEUM OF ART
Junior Summer Art Camp
SALT BLOCK FOUNDATION
Community Day on the SALT Block
HICKORY MUSEUM OF ART
Museum Tour
UNITED ARTS COUNCIL OF CATAWBA COUNTY
Annual Fundraiser, the Jingle Bell BASH.
SALT BLOCK FOUNDATION
Sculpture Garden
HICKORY MUSEUM OF ART
Create Summer Art Camp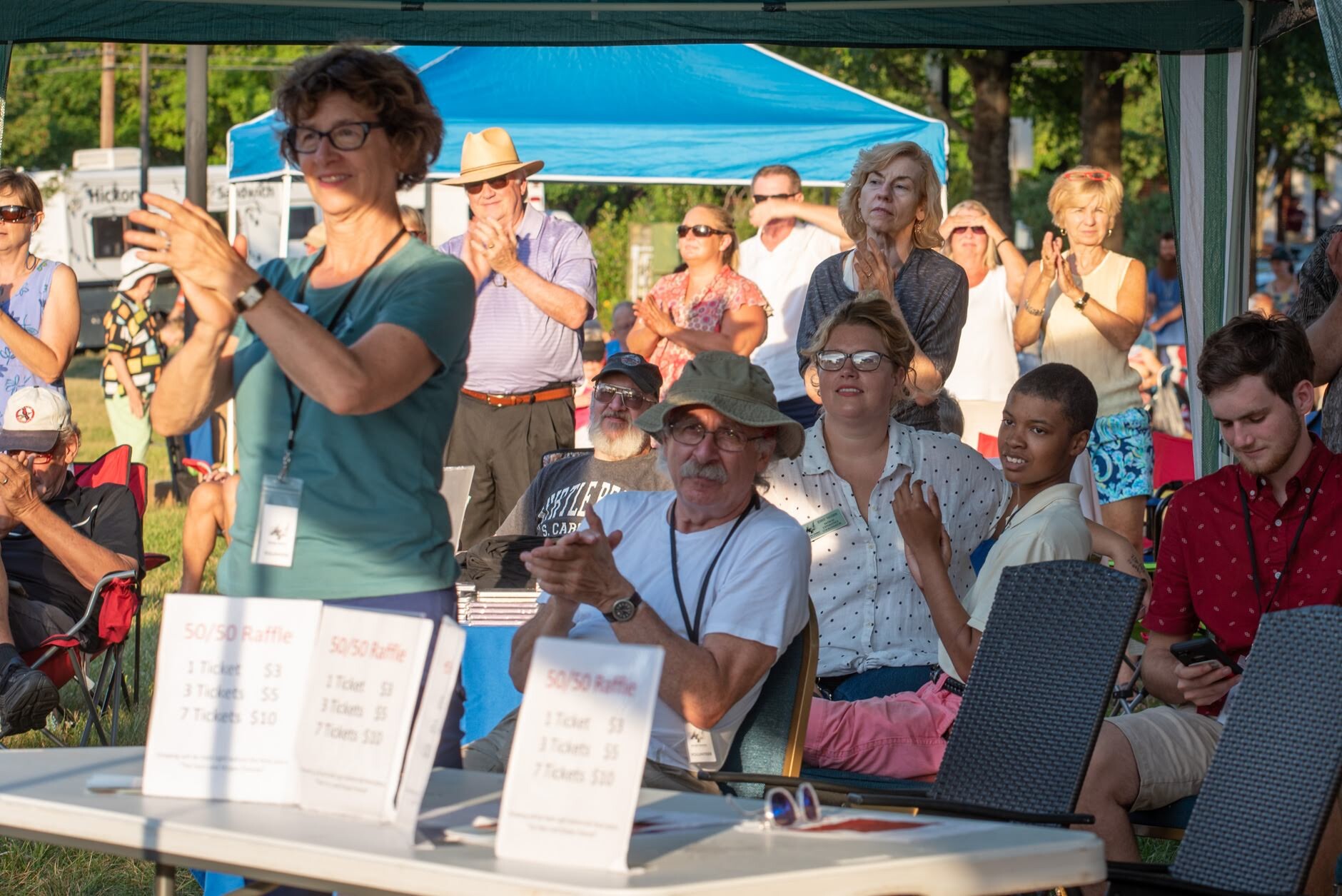 WESTERN PIEDMONT SYMPHONY
Outdoor Concert
PATRICK BEAVER MEMORIAL LIBRARY
WESTERN PIEDMONT SYMPHONY
Holiday Pops Concert
CATAWBA SCIENCE CENTER
Aquaponics Greenhouse Exhibition
SALT BLOCK FOUNDATION
Annual Fundraiser, Derby Party
HICKORY MUSEUM OF ART
Juan Logan Exhibition Artist Talk
UNITED ARTS COUNCIL OF CATAWBA COUNTY
Artist Wall Event
HICKORY MUSEUM OF ART
Artist Talk with Students
WESTERN PIEDMONT SYMPHONY
Outdoor Concert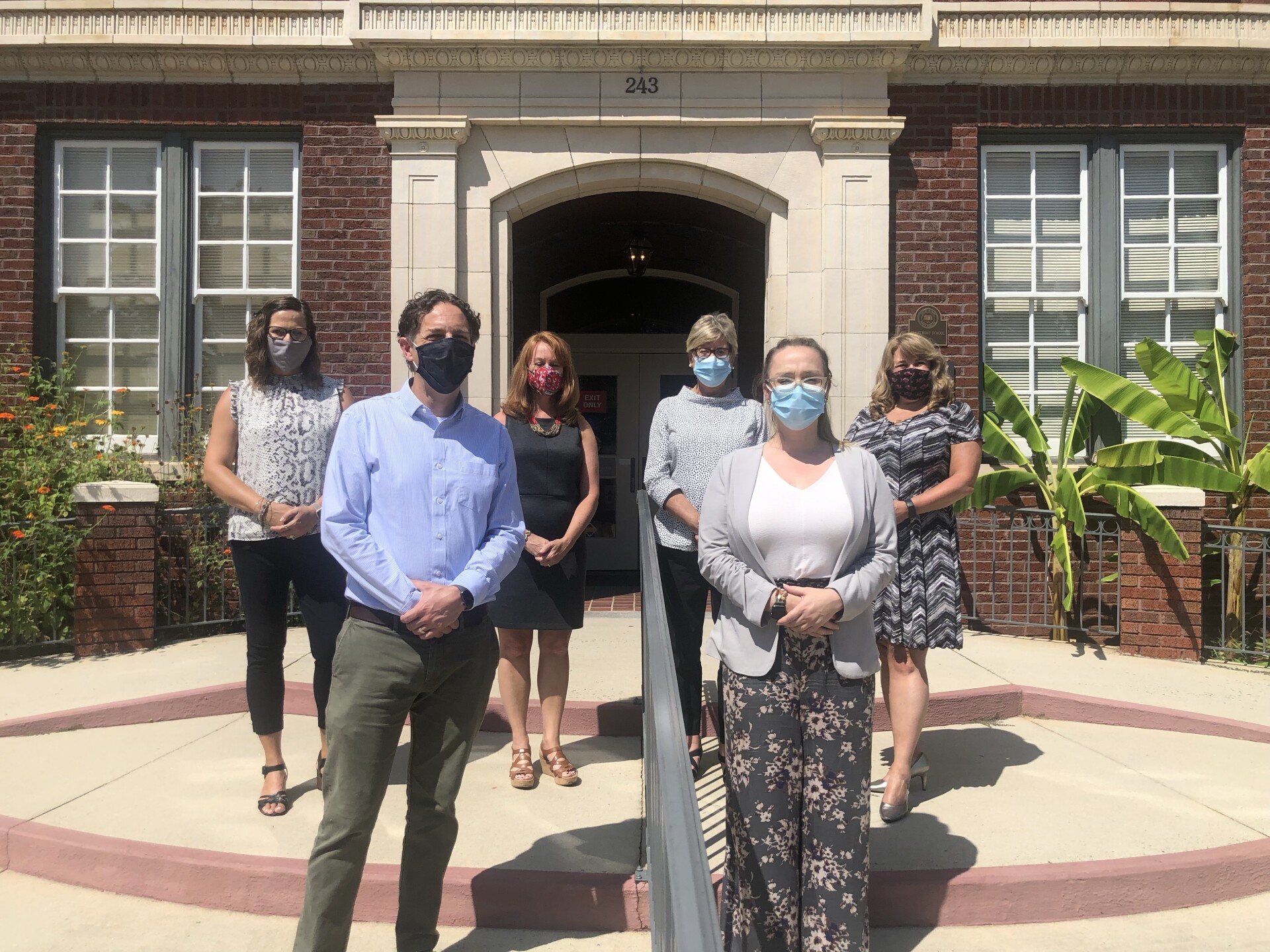 RESIDENT ORGANIZATIONS EXECUTIVE DIRECTORS
Pictured right to left, Tara Bland, SALT Block Foundation, Jon Carfagno, Hickory Musuem of Art, Bonita Ferretti, Hickory Choral Society, Kathryn Greathouse, United Arts Council of Catawba County, Ingrid Keller, Western Piedmont Symphony and Tracy Hall, Catawba Science Center
HICKORY GREENWAY HARVEST
Raised Bed Garden